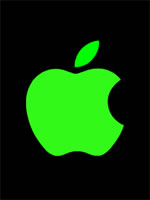 Improved apple logo shake changes colour plus follow me.
And now when you play music you get the album, song, artist info on standby screen plus shake it will also change colour I hope.I haven't got the phone to test it could someone let me now if it works.
All comments are appreciated!