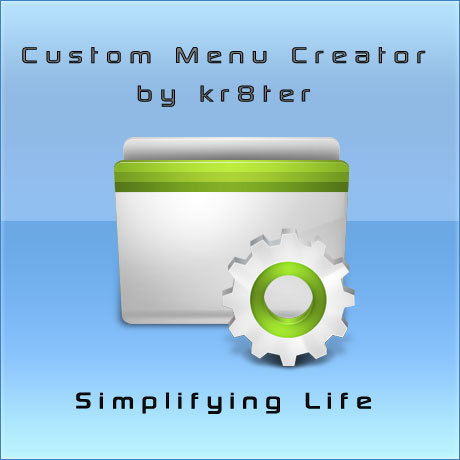 Here's a simpler way to create a menu with your own password and customizations.
This program will help you create your own menus with/without pass protection.
In order to run the program, you need the following:
Latest version of JAVA installed
Adobe Flash CS4 installed in it's default directory (C:\Program Files\Adobe\Adobe Flash CS4)
The SourceCode.fla file can be edited and you may change the icons, background, etc.
You MUST NOT change the actionscript or any variable names, as this will break the menu, and the menu WILL NOT work!
Also, you cannot export the menu using Adobe Flash, as some of the actionscript is missing, therefore use the program to create the menu for you.
Please Note:
The program will launch Adobe Flash and it will close it down after the menu is exported, the menu will be in the same folder as the program. The swf file should be called "Customised Flash Menu by kr8ter.swf"
Click here to download the Custom Menu Creator
All comments are appreciated!