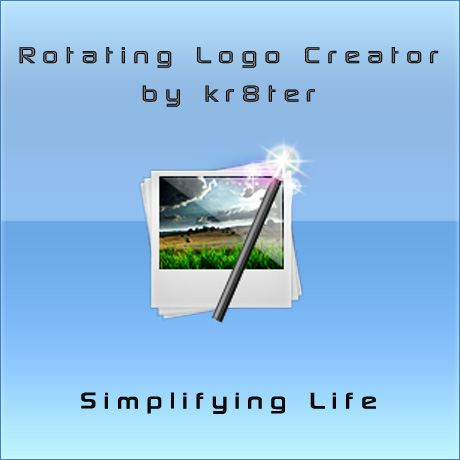 Here's a simpler way to create a rotating logo all on your own.
This program will help you create your own rotating logos, without the need to learn Adobe Flash.
In order to run the program, you need the following:
Latest version of JAVA installed
Adobe Flash CS4 installed in it's default directory (C:\Program Files\Adobe\Adobe Flash CS4)
Video Tutorial
Here's a video which shows you how to use the program to create your own rotating logo.
You MUST NOT change the action-script, as this will break the rotating logo, and the logo WILL NOT rotate!
Please Note:
You cannot export the rotating logo using Adobe Flash, as the picture will be missing, therefore use the program to create the logo for you. The swf file should be called "Rotating Logo by kr8ter".
Click here to download the Rotating Logo Creator
All comments are appreciated!