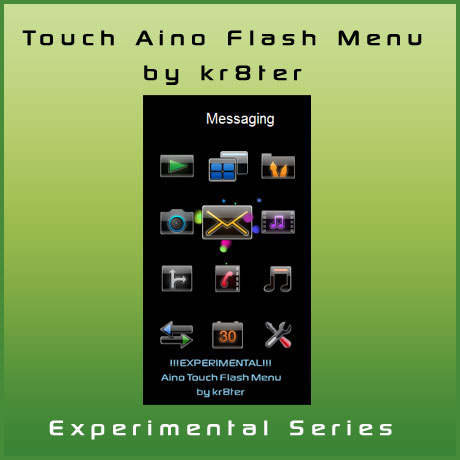 This menu is an experiment, to see if the Aino can support touch sensitive flash menus
I would like feedback on this menu, as i am trying something out. Basically, the PlayNow and the Internet Icons should be touch sensitive. If you touch those icons, they should open.
Please let me know if this concept works or not, so i can create some stuff using it. Thanks
Click here to download the EXPERIMENTAL-Aino Touch Flash Menu
All comments are appreciated!