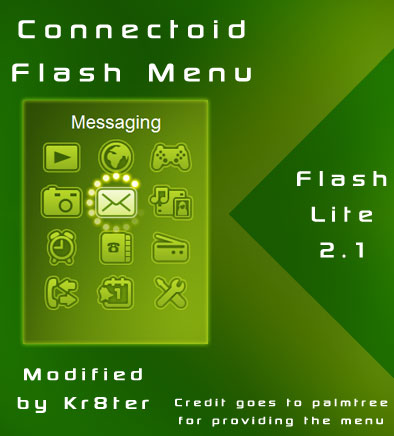 This Connectoid flash menu was requested by palmtree.
This menu was provided by palmtree. I simply modified it, so it would work on the C510, however it should work on other Flash Lite 2.1 phones, provided the icons on the menu match the ones on your phone.
Click here to download the Connectoid Flash Menu
All comments are appreciated!