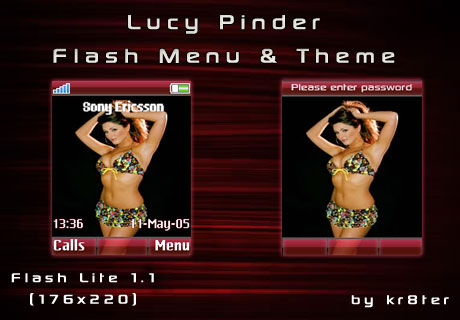 Here's another flash menu for flash lite 1.x, which is pass protected.
This menu is for phones with a screen resolution of 176x220 such as a W810i, or any other similar phones. Just enter the password to unlock the menu.
Click here to download the Lucy Pinder Flash Menu & Theme by kr8ter
All comments are appreciated!