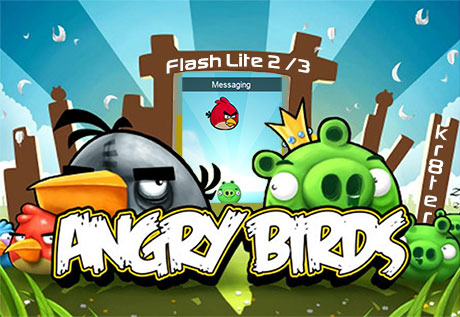 It's finally here, the Angry Birds flash menu.
Apologies for the very late release but I've been busy with my final year of school and as well as other things, so the release of the flash menu kept getting pushed back. Also, I did not want to start the new year with an unfulfilled release of a flash menu which was announced back in June.
Anyway, here it is, it will work on all Flash Lite 2.x and 3.x phones (excluding Aino). The menu is motion sensored so you basically feed the pig to the bird by tilting your phone. I hope you like it :)
Click here to download the Angry Birds Theme & Flash Menu
All comments are appreciated!