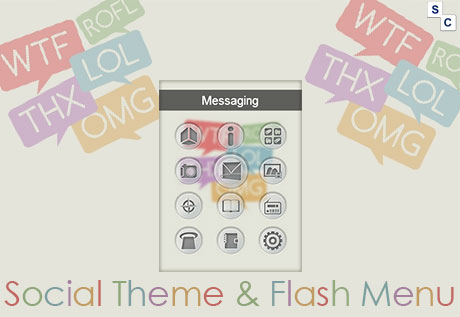 The colourful yet simple Social flash menu and theme have has released.
The flash menu will work on Flash Lite 2.x and 3.x phones, however it won't work on the Aino due to its larger screen size, and the fact that the theme was given to me, therefore I do not have the original files to recreate the wallpaper to a higher resolution, without stretching it.
Credits go to Samantha Conner for creating the icons used in the flash menu.
Click here to download the Social Theme & Flash Menu
All comments are appreciated!