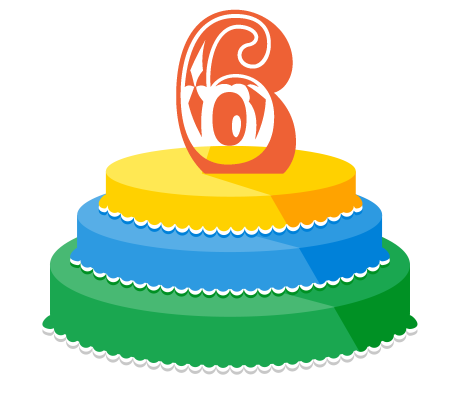 To celebrate our 6th anniversary, we have given our site a complete makeover with a much more refreshing and cleaner design.
Before we go into talking about what we hope to do this year, let's review the past year.
In all honesty, it's been a relatively quiet year, we released some themes and flash menus, fulfilled some requests and launched Custom Live Wallpaper Creator under its very own site. However, we weren't able to devote as much time to Shake-SE.com as we would have liked due to final year school projects and the launching of Custom Live Wallpaper Creator, which did eat up a lot of our time.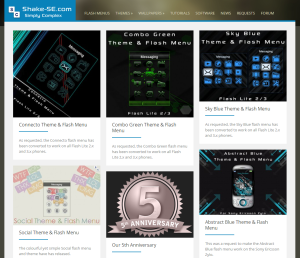 Also, last year in August we gave you guys a preview of our redesign of this site. We spent months on getting it cleaned up and polished so we could release it, but once we got to the final testing stage, we felt that the design just didn't feel right. So we scrapped it and then went on to come up with another design, the one you see now, which we are very happy with.
So moving on to what we hope to achieve this year, well simply put, we would like to continue working on this site by creating more themes/flash menus and to keep fulfilling any of your requests.
Finally, we would to thank you all for your continued support over the past year and would hope that it continues for many years to come, as we fully intend to keep Shake-SE.com going for as many years as possible.
P.S. despite the mobile phone industry changing dramatically over the past few years in regards to Android and iOS dominating the markets which has led to a sharp decline in phones like Sony Ericsson K850i or C905, it's good to know that people are still looking for things like flash menus and themes, as it is you guys who keep sites like Shake-SE.com, from going under. And for this, we thank you!